Vintage Humphreys Fly Fishing Spinning Reel Models 3-A and 4-A Owners Manual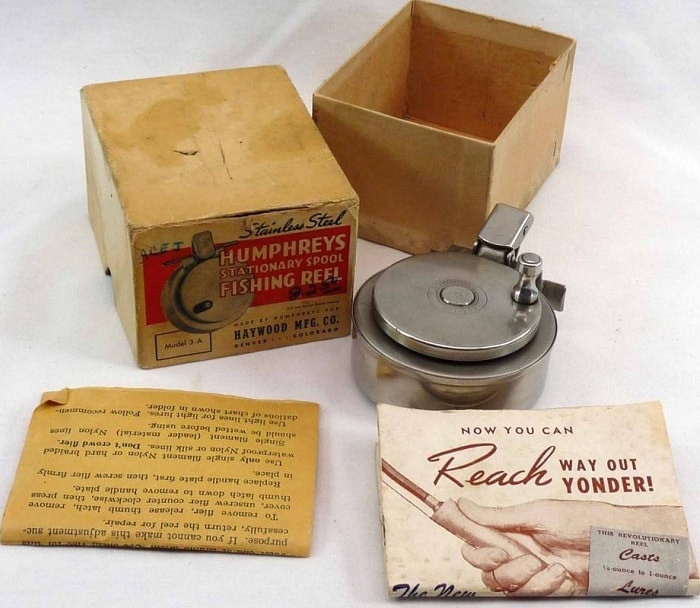 Humphreys Fishing Reel Owners Manual .pdf $4.95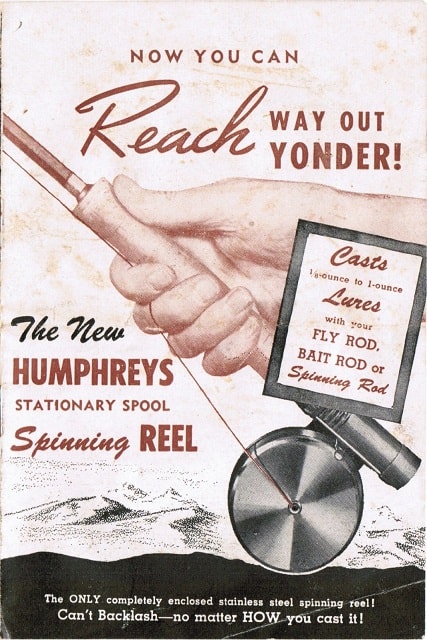 Vintage Humphreys Stationary Spool Spinning Reels were made for Jim Haywood a famous trout fisherman.
Haywood Mfg. Co.
2525 Market St
Denver Colorado
This real was designed to cast 1/8 ounce to 1 ounce lures with a fly rod, bait rod, or spinning rod.
It was the only fully enclosed stainless steel spinning reel.
It was designed specifically so that it will not backlash no matter how you cast it.
It came in two sizes, the model 3-A for 75 - 80 yards of line which was the smaller model, and the model 4-A which had twice the line capacity of the 3-A.
When introduced the manufacturers retail prices on these reels were
Model 3-A $22.50
Model 4-A $27.50
Vintage Humphreys Stationary Spool Spinning Reels Models 3-A 4-A Owners Instruction Operation Manual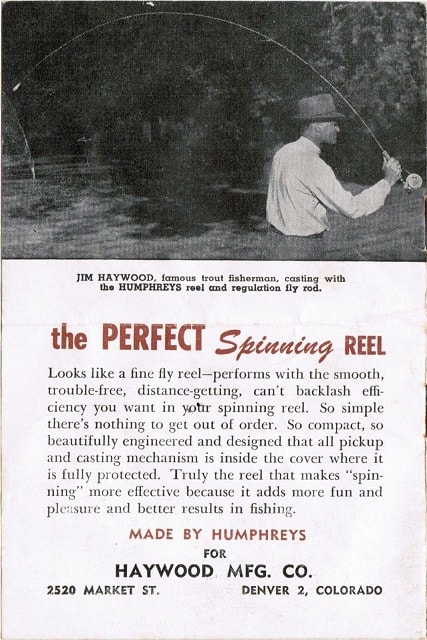 They also worked well for bass bug fishing and long distance fly casting.
These are really nice quality vintage Stainless Steel Humphreys Stationary Spool Fishing Reels.
These closed face spinning reels were made by Humphreys for Haywood Mfg. Co. Denver, Colorado, and were produced from 1946 - 1955.
The original prices of $22.50 and $27.50 where a hefty price at that time. They were mostly used for steelhead fishing.
This is an 8 page owners instruction manual that fully explains these reels and their use.
These reels offer a centrally located shaft that moves forward to cast and returns back to its original position in order to retrieve line.
We offer a .pdf download copy of the original instruction manual for you to purchase if you need one to go with your reel. .pdf delivered by email.

Purchase Humphreys Fishing Reel Owners Manual
$4.95
The fishing reel shaft consists mostly as a solid part of the spinner head with the handle threading into it to complete the shaft.