Vintage Magic Fishing Reel Owners Instruction Manual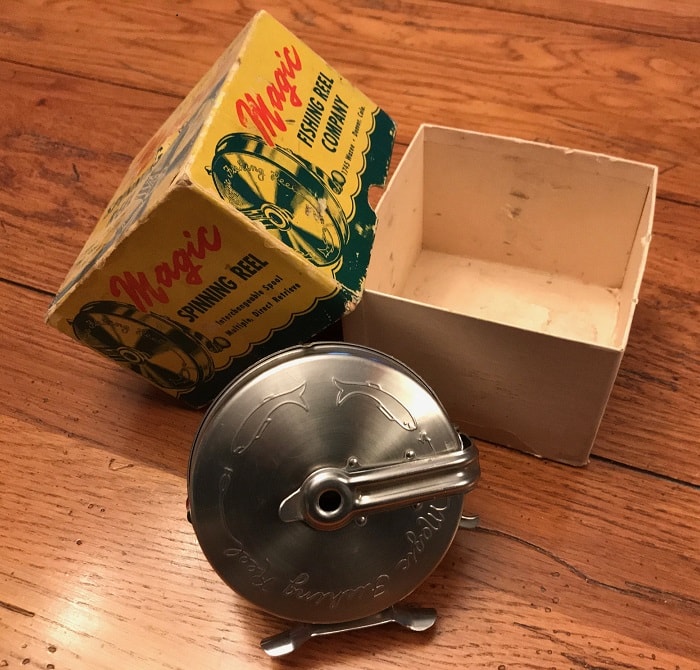 Vintage Magic Fishing Reel, Made in Denver Colorado, USA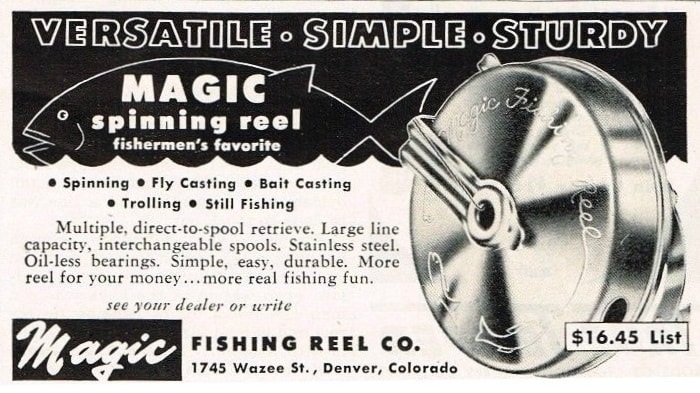 Magic Fishing Reel Owners Manual .pdf $4.95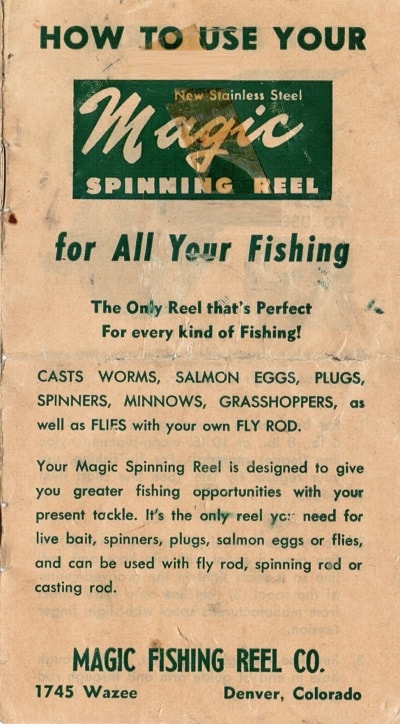 This hard to find reel made by Magic Reel Company in the early 1950s.
This company started up in 1951 on Wazee Street in now downtown Denver.
It includes several really unusual features.
Included are a trigger drag that puts friction directly on the inner spool, a deployable line guide, and a side mount not too common at the time.
You open the guide and string the fly line through. Opening makes the inner spool free wheel to strip line, it also lets you retrieve line with the handle.
The reelis made of stainless steel with a diameter of about 4 inches. The Magic fishing reel is designed to be used for spinning, fly casting, bait casting, trolling and still fishing. Use it to cast worms, salmon eggs, plugs, spinners, minnows, grasshoppers, as well as flies with your own fly rod.
You can see the unusually nice graphics on the reel with embossed logo in cursive and a couple of embossed trout.
This reel is a great multi purpose reel that can be used for all your small game fishing needs. :-)
We offer a .pdf download copy of the original instruction manual here to purchase if you need one to go with your reel. .pdf delivered by email.

Purchase Magic Fishing Reel Owners Manual $4.95
This owners operation instruction manual fully explains this reel and all of its uses.